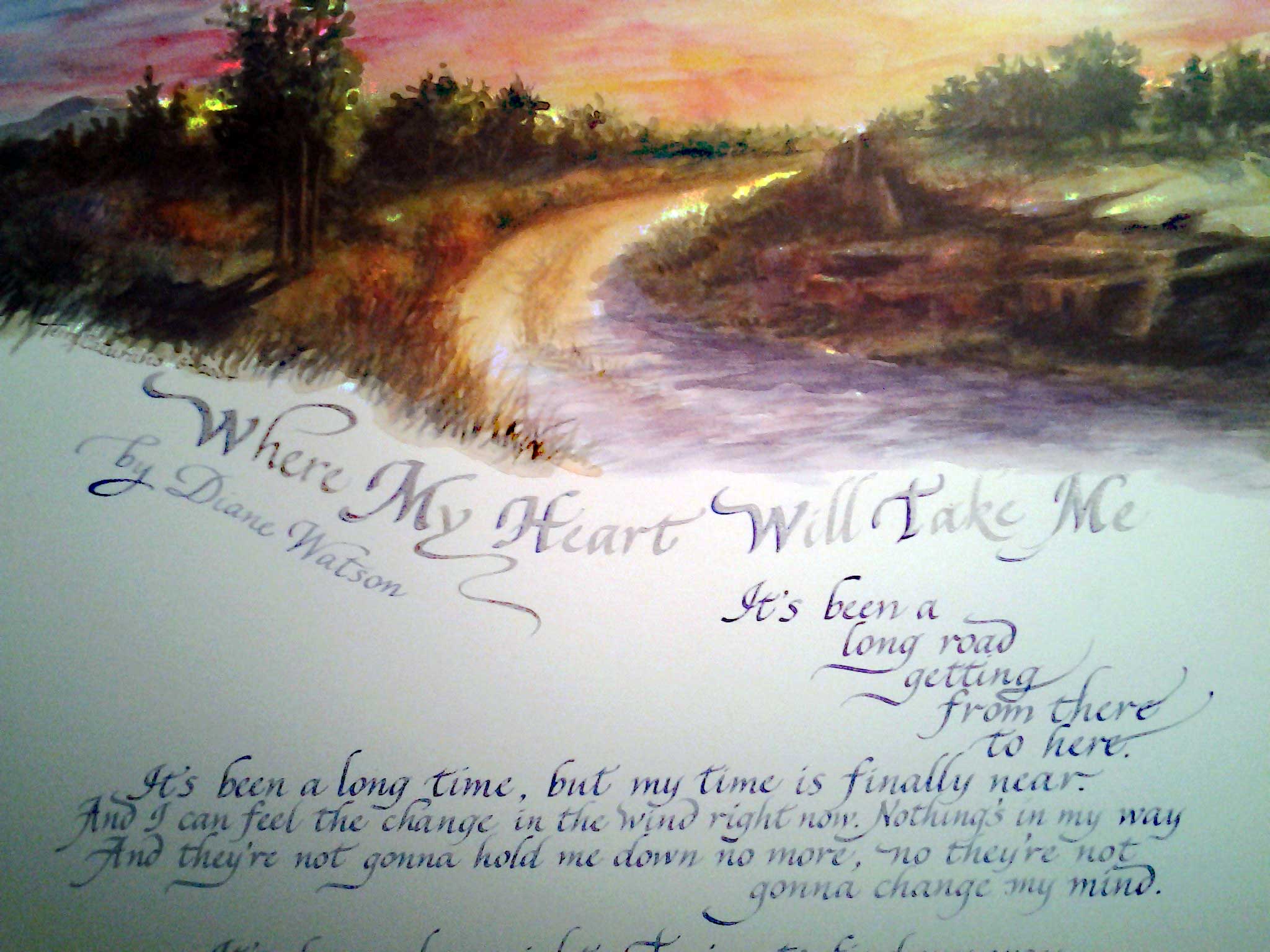 Years ago, Anne had commissioned Bowling Green artist Terry Caturano to produce a calligraphy for the poem "High Flight" as a gift for Mike.
Mike later asked Terry to create a similar work for Anne based on the song "Where My Heart Will Take Me", also known as "Faith of the Heart", by Diane Warren.
The song was used as the theme song sung by Russell Watson on the early 2000's TV show "Enterprise".
During Anne's struggle with cancer, the song spoke to her….
"it's been a long road…my time is finally near….nothing will hold me down…I have faith of the heart'…I've got strength of the soul….no one's gonna bend or break me…cuz I've got faith of the heart'.
Terry used the song and added the beautiful road and horizon in this piece.
http://www.bing.com/search?q=where+my+heart+will+take+me+lyrics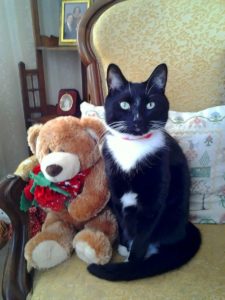 Sebastian and friend – approx 2013. Mike walked up the stairs to find the cat sitting in the chair. Sebastian actually stayed long enough for him to get a picture.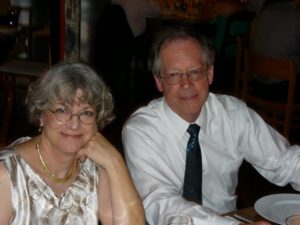 Mike's Sister Dana and her husband Bill August 2012. Picture of Dana & Bill Bayley at the rehearsal dinner for their son Drew and fiancée Lindsay, August 2012 in Chicago. This was the last happy get together for the family as Dana and Bill both soon died of cancer, January 2013 and November 2014 respectively. Bill flew from Raleigh to attend Anne's service even though he was undergoing cancer treatment at the time.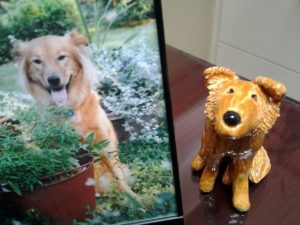 Anne had this ceramic representation of Lucy created as a Christmas present for Mike in 2013.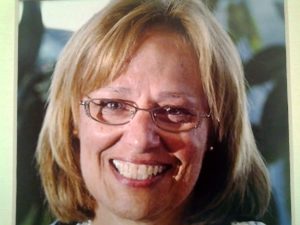 Anne Athena Award recipient 2010.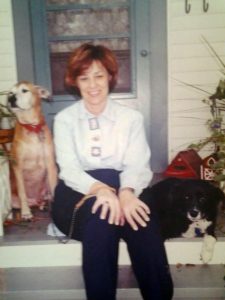 Anne with Beau & Mollie on front porch – late 1990's.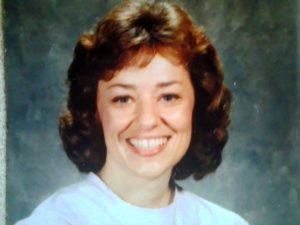 Anne's school picture Warren County Schools – approx 1990.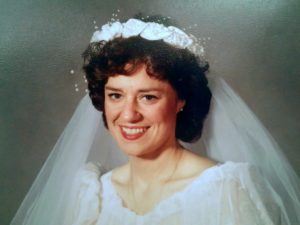 Wedding Picture June 1986.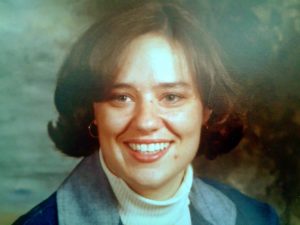 Anne as a young adult – early 1970's.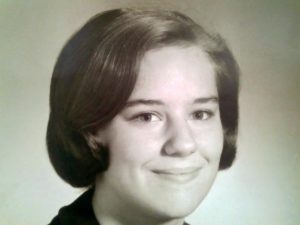 Anne as a High School Junior (approx 1968).